The 30A region of Florida includes the areas in between Destin and Panama City Beach. It's a popular area for tourists and beachgoers, and many people purchase
30A real estate
so that they can enjoy the area's lifestyle on a full-time basis.

If you're searching for things to do in 30A, read on to learn about the area's best attractions and activities. Regardless of what your interests or preferences are, you're sure to find something you'll enjoy.
1. Stinky's Fish Camp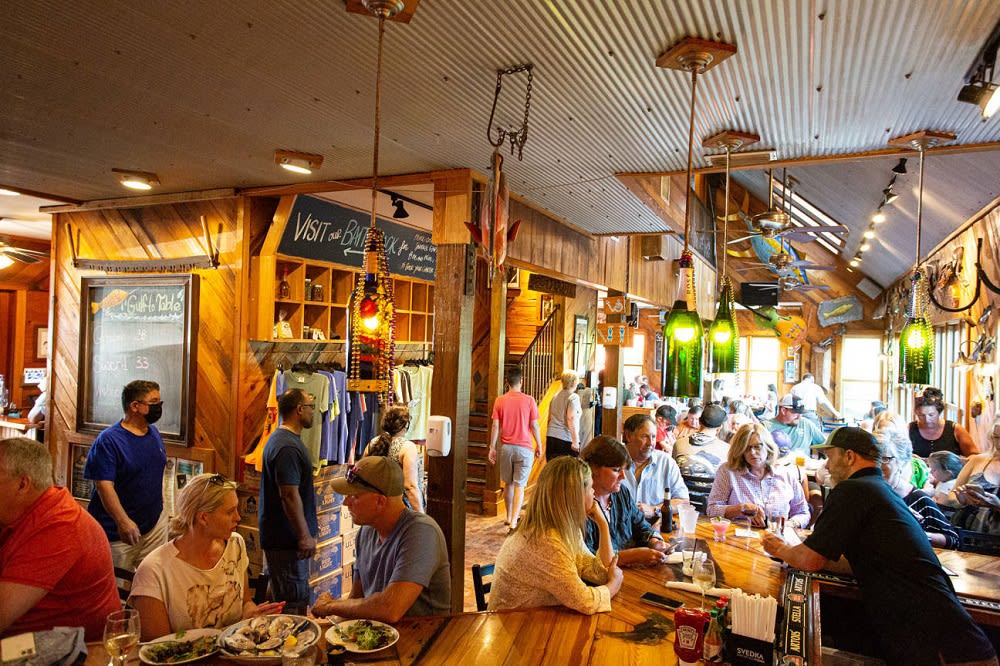 Photo courtesy of Stinky's Fish Camp

Located off of Highway 30A near Santa Rosa Beach, Stinky's is known for its fresh seafood and expansive bar selection. Their frozen daiquiris can be purchased to-go if you want to enjoy one while walking along the beach. Or dine in and choose from their full menu of beer, wine, and liquor. Enjoy taco discounts on Taco Tuesday, and make plans to come on a Sunday to enjoy the special brunch menu. Their specialty is fresh oysters, and many guests choose a meal from the raw bar.
2. YOLO Board & Bike
A mainstay in the 30A community since 2007, YOLO Board & Bike is the premier location for cruiser and electric bike rentals. Grab a set of wheels to cruise up and down the beach, or check out their selection of paddleboards and boogie boards if you want to get out on the water. You'll also find a wide selection of custom-made apparel and beach supplies at YOLO.
3. Grayton Beer Company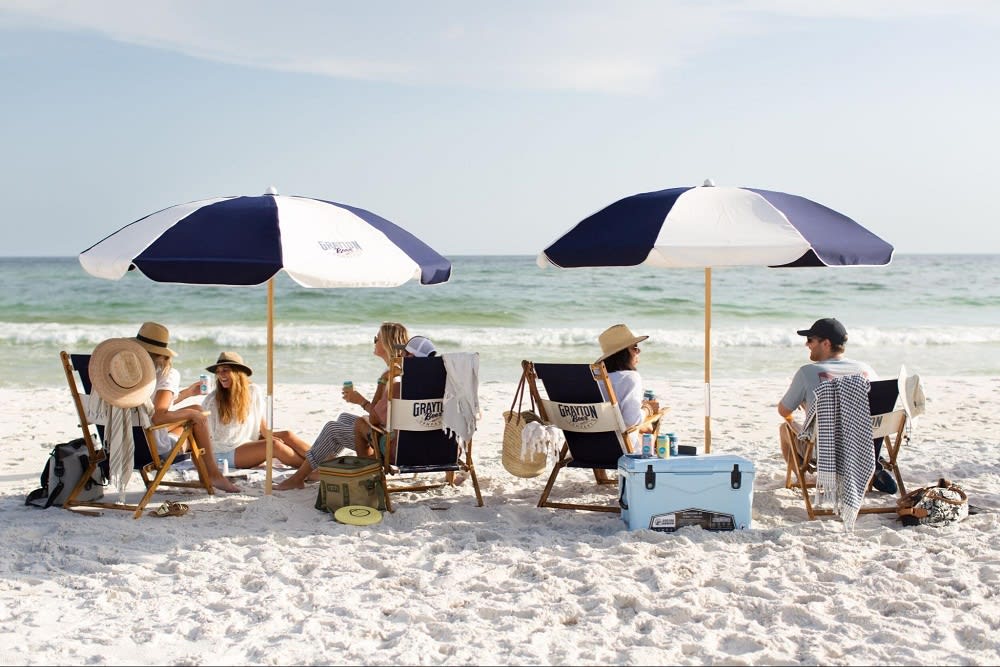 Photo courtesy of Grayton Beer Company

Each glass of Grayton Beer is sourced directly from the grain to the glass in the 30A. They seek to create beers that reflect the way of life on the island, and they encourage their guests to slow down and take their time as they enjoy their craft beer. Visit the taproom for a glass fresh off the draft, or pick up a six-pack to go.
4. Cerulean Park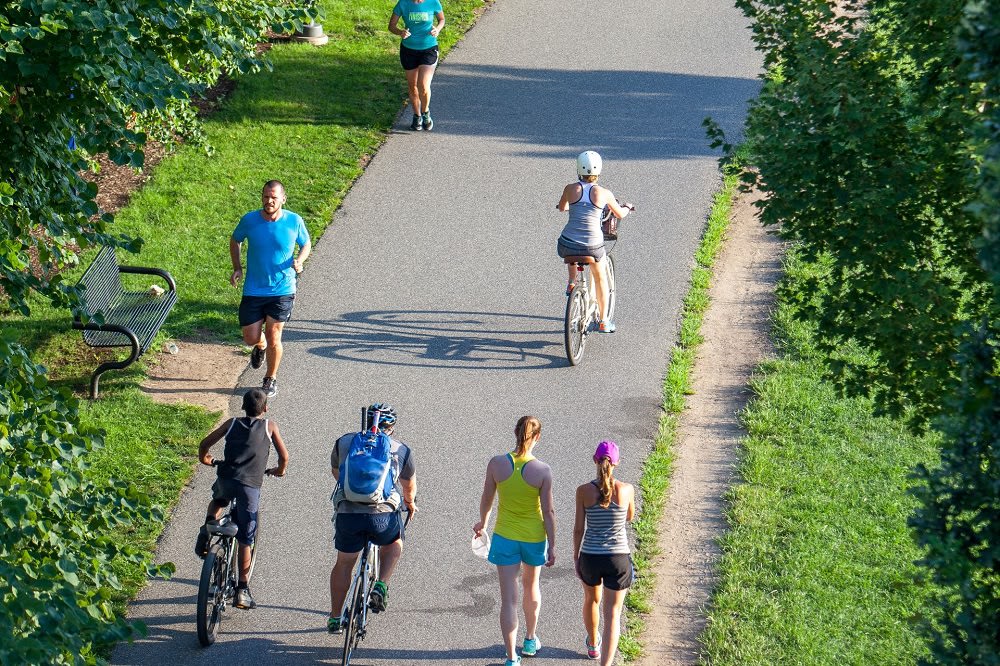 Photo courtesy of Unsplash

If you're looking for a place away from the beach to relax or unwind, pay a visit to Cerulean Park. Many people come here to jog, walk, or bike. Nearby Western Lake offers a great place for stand-up paddleboarding, and you'll enjoy viewing the beautiful passion flowers and canna lilies that occupy a significant space in the park. Expect to see plenty of butterflies during your visit!
5. Shunk Gulley Oyster Bar
Photo courtesy of Unsplash

Not far from Blue Mountain Beach, you'll find the famous Shunk Gulley fishing reef. This is the namesake for the popular local restaurant, which recently appeared on Yelp's list of the top 100 restaurants in the entire US. Shunk Gulley is well-known for their fresh seafood, their beautiful ocean views, and their authentic southern hospitality. It's common to show up on a night when a live music performance is scheduled — visit their website to view a schedule of upcoming events.
6. The Truman House
Perhaps you remember watching Jim Carrey's performance in the 1996 box office hit "The Truman Show." The primary filming location for this movie was at the Truman House in Seaside. The house is located at 31 Natchez Street and is one of the most recognizable buildings in the entire area. Many vacationers stop by the home to take their picture in front of the famous "36" that's placed above the main door.
7. Bud & Alley's
Bud & Alley's serves delicious Southern-inspired food in a gulf front setting with sweeping views of the water. Originally opened in 1987, Bud & Alley's was named after the owner's cat and the town founder's dog. You'll love the authentic taste of the tacos and the artisan wood-fired pizza. The rooftop bar opens at 8 a.m. daily; closing time varies and depends on how many guests are enjoying the night and aren't yet ready to leave.
8. Coastal Dune Lakes
Photo courtesy of Unsplash

No list of things to do in 30A is complete without mentioning the Coastal Dune Lakes. The 30A area is home to over 15 Coastal Dune lakes, a natural wonder that is only found in a few locations throughout the entire world. These lakes are thousands of years old, and most are only five feet deep. Although they sit in close proximity to the ocean, they contain fresh water. Stand-up paddleboarding is a popular activity on these lakes, or you can canoe or kayak across the water if you prefer.
9. 30A Farmers Markets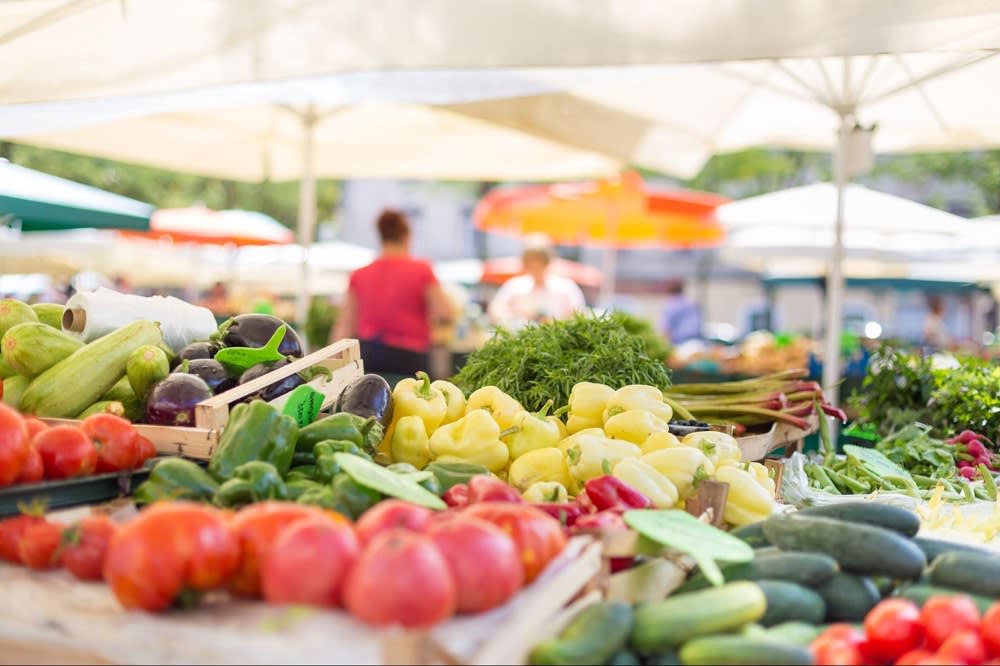 Photo courtesy of Shutterstock

There are several popular farmers' markets in the 30A area. At each one you'll find delicious local produce and plenty of individual vendors selling everything from farm-fresh meats to artisan breads and homemade salsas and jams. The Rosemary Beach, Grand Boulevard, and Niceville markets are open each Saturday from 9 a.m. to 1 p.m., and the Watersound Town Center Farmers Market welcomes guests between 10 a.m. and 2 p.m. on Saturdays.
10. Eden Gardens State Park
Originally a part of the Wesley Homestead, Eden Gardens State Park offers over 163 acres of live oaks. At the center of the park sits the renovated two-story white mansion with a full wraparound porch and beautiful white columns surrounding the entryway. Lois Maxon purchased the home in 1963 and filled it with various family heirlooms and antiques. You can schedule a guided tour of the home, or wander through the gardens to view the beautiful scenery on site. The park is open from 8 a.m. until sunset daily, and admission is $4 per vehicle.
The best way to experience all of the incredible things to do in 30A is to purchase property in the area and make 30A your new home. When you're ready to take that step, contact
Rachel Hutchings
. A professional real estate agent, she also has experience in interior design and home staging. Rachel prides herself on working tirelessly to meet her clients' needs and finding their dream homes.

*Header photo courtesy of Unsplash